Napoli striker Victor Osimhen has confirmed that he won't be leaving the Italian Serie A club this summer. He talked about his decision to stay at Napoli in an exclusive interview with Correiredello Sport. According to him, he's happy in Naples. Osimhen also talked about Didier Drogba and Harry Kane as those who he looks up to for inspiration. Super Eagles star Osimhenrevealed his admiration for Harry Kane and Didier Drogba during the interview.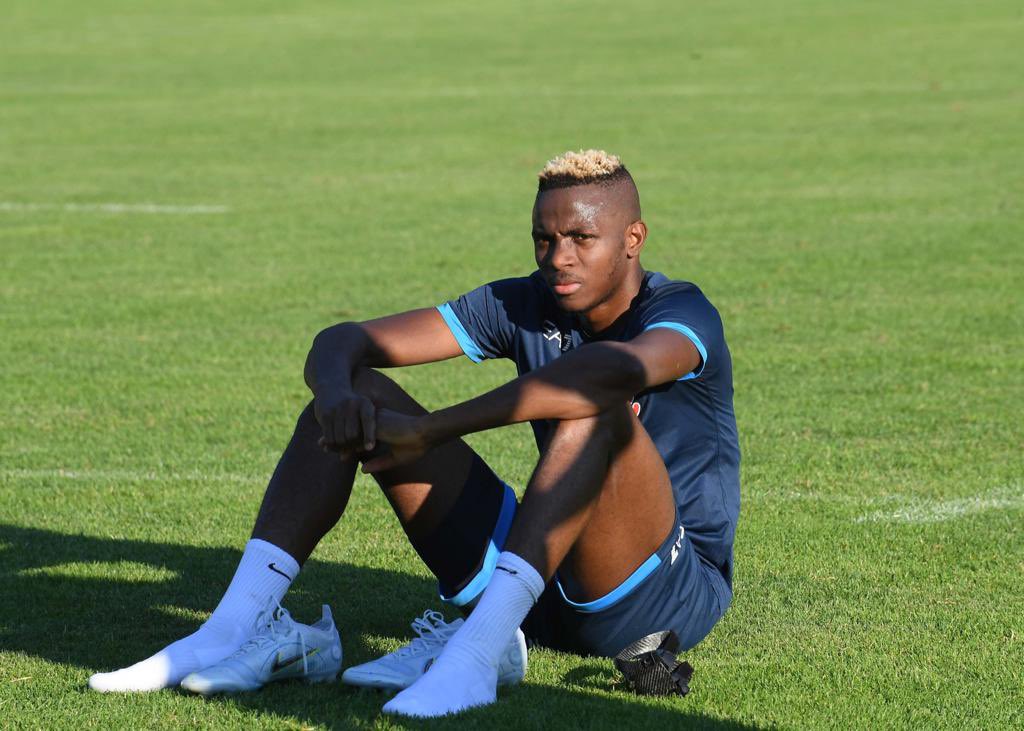 Osimhen has been very consistent about his respect for Chelsea legend Didier Drogba. He had previously stated that he watched the Ivorian football iconwhile growing up in his native Nigeria.
Napoli striker Osimhen is a regular goalscorer for the Italian Serie A side and he has been in Naples for two years on the back of his transfer from French side Lille. The 23-year-old scored 18 goals in 32 games for Napoli in all competitions last season which was his second season in Naples. He could have scored more goals for Napoli last season if not for the injury he sustained in the middle of the season. The Super Eagles of Nigeria attacker sustained a fractured cheekbone and he had to miss some weeks of action as a result.
Osimhen has been constantly linked with a move away from Napoli this summer, but it looks like he will stay at the club beyond this summer. Addressing his long-term future at Napoli, Osimhen said he has experienced difficult moments, even private ones, but Napoli remain close to him. Naples is a beautiful city and Naples is a wonderful club as stated by Osimhen.
Premier League teams Arsenal and Tottenham Hotspur were linked with Osimhen earlier this summer, but they have since moved on to sign other attacking targets. The Gunners have signed Gabriel Jesus and Fabio Vieira, while Spurs have signed Richarlison.