Amidst the grandeur and splendor of the esteemed Globe Soccer Awards in Dubai, a momentous occasion unfolded as the legendary Didier Drogba, revered for his contributions to football, claimed the highly coveted inaugural CNN Off the Pitch Award. This prestigious accolade, conceived to celebrate the profound impact of individuals, clubs, and soccer organizations on society through their remarkable philanthropic endeavors, has found its rightful recipient in the hands of the iconic striker.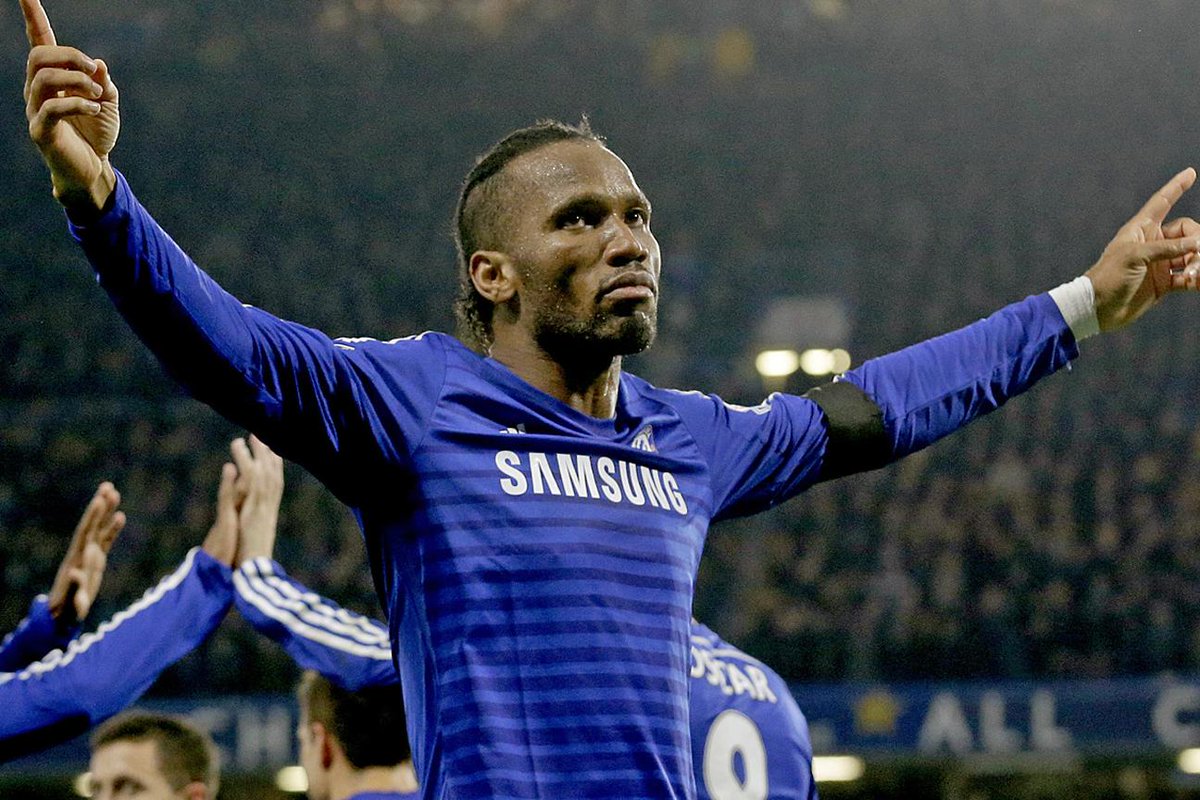 While the echoes of his illustrious playing career gradually fade, Drogba has redirected his unwavering focus towards a greater purpose—to give back to the communities that shaped him and to ignite transformative change across the African continent. The seeds of compassion, sown in 2007 with the establishment of the Didier Drogba Foundation, have flourished into a legacy of hope that transcends the realm of sport.
Drogba's vision extends far beyond the boundaries of the pitch, aiming to revolutionize the very fabric of society. Through his foundation, he has spearheaded initiatives to enhance healthcare access, foster educational opportunities, combat poverty, empower women, and eradicate hunger. From bringing the gift of electricity to illuminate schools to constructing life-giving health centers, his impact reverberates across the Ivory Coast, leaving an indelible mark on the lives of countless individuals.
In recognition of his unwavering dedication and the far-reaching impact of his foundation, Drogba was hailed as the recipient of the inaugural CNN "Off the Pitch" award, a distinction presented in collaboration with the esteemed Dubai Globe Soccer Awards. This esteemed acknowledgment serves as a resounding testament to Drogba's unwavering commitment to inspiring change, igniting hope, and creating a brighter future for all.
In a world captivated by sporting triumphs and towering statistics, Drogba stands tall as a beacon of compassion, illuminating a less-trodden path, one characterized by selfless giving and profound impact. From the thunderous cheers on the pitch to the heartfelt applause for his philanthropic endeavors, Drogba's journey serves as an inspiration for generations, urging them to harness the transformative power that lies within.
As the final notes of the 13th edition of the Globe Soccer Awards resonate, the crowning of Didier Drogba with the esteemed CNN Off the Pitch Award reverberates as a resounding call to action. Let it echo through the hearts of footballing icons and enthusiasts alike, compelling them to embrace the remarkable potential they possess to create lasting change beyond the confines of the game. Together, let us forge a future where sporting heroes become the architects of hope, leaving an enduring legacy of compassion and upliftment in their wake.