One could hardly argue with the fact that Ivorian player Didier Drogba attained legendary status at Chelsea before he left the club at the end of the title-winning season (2014/15). Didier Drogba became a Chelsea player when the West London giants slapped the princely sum of £24m on him. Chelsea signed Drogba from Marseille in the French top flight in the summer of 2004. Didier Drogba had impressed in his one and only season at Marseille. He scored five goals for the French club in the Champions League before adding six more goals in the then UEFA Cup.
Portuguese tactician Jose Mourinhowas responsible for his signing after he was left impressed by his quality when his FC Porto team met Drogba and Marseille in the UEFA Champions League. Drogba scored the opening goal of the game as Marseille were beaten 3-2 at home by Jose Mourinho and his FC Porto team in Group F. Marseille scored first but they went on to lose the five-goal thriller. In the second meeting, FC Porto beat Marseille 1-0 at home.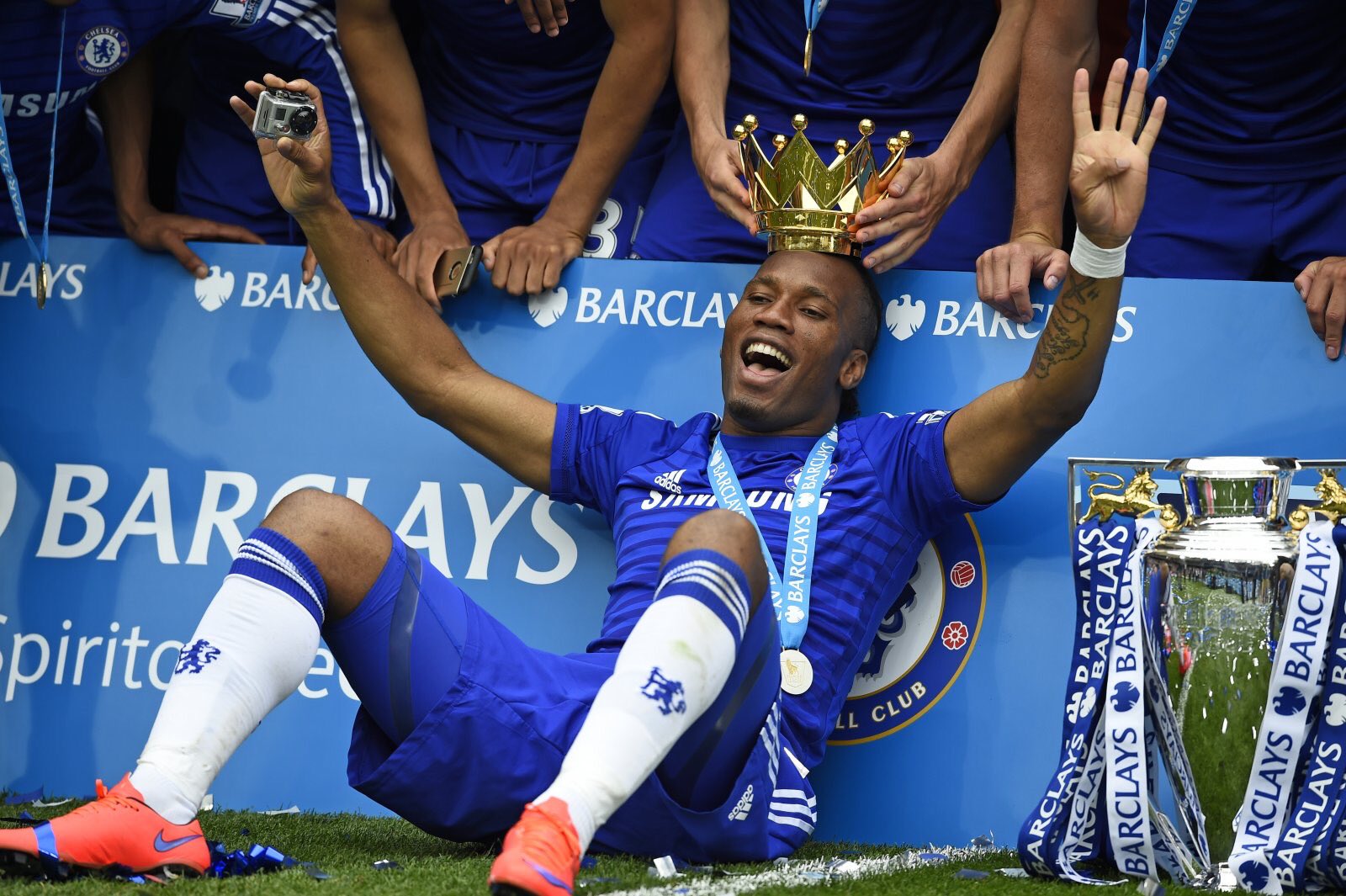 Jose Mourinho convinced Chelsea to sign Didier Drogba for big money havingbeen sure that the Ivorian will show his quality in the colours of Chelsea. The Blues signed Drogba shortly after the appointment of Mourinho as their new manager in place of the sacked Claudio Ranieri.  Italian tactician Ranieri was fired as the Chelsea manager at the end of the 2003/04 season.
In his first season at Chelsea, Drogba scored 16 goals in all competitions. He scored in extra time as Chelsea beat Liverpool 3-2 at the end of extra time to win the League Cup, the first trophy of the Mourinho era. Didier Drogbasealed his status as a Chelsea legend with his performance in the 2012 Champions League final. He was the standout player for Chelsea as they beat Bayern Munich at the Allianz Arena to win the Champions League for the first time ever. Drogba and Chelsea beat Bayern on penalties to win the competition. Drogba left Chelsea for two seasons before returning for the 2014/15 season to win the Premier League title. In total,Drogba won four league titles at Chelsea.