Bayer Leverkusen defender JeremieFrimpong has revealed his admiration for Chelsea legend Didier Drogba. The right-back revealed his love and respect for Didier Drogba in an exclusive chat with German publication Sport Bild. According to him, he's a Chelsea fan and he loves Drogba very much.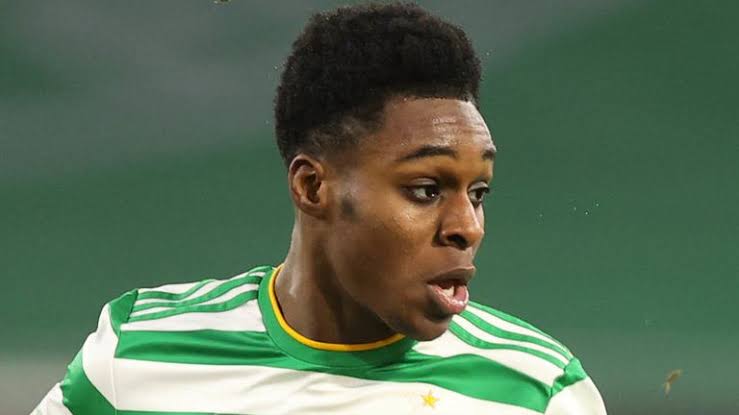 Frimpong also stated that his desire is to follow in the footsteps of Didier Drogba by playing for Chelsea as he named the reigning European champions as his dream club when the Leverkusen star was asked.
21-year-old Frimpong has a connection to Premier League champions Manchester City as he was in the youth team before he left to sign for Scottish Premiership giants Celtic in 2019. The right-sided defender was on the move again as he left Celtic to join German Bundesliga outfit Bayer Leverkusen in January 2019. He has since established himself as a regular in the Leverkusen team. As a matter of fact, Frimpong has missed one Leverkusen game all-season and that was the 2-2 draw with TSG Hoffenheim in December. He missed the Hoffenheim game in the German Bundesliga due to suspension.
Dutchman Frimpong has enjoyed a rapid rise over the last two years. His reputation in the German top flight is very high as he has been acknowledged as the fastest right-back in the league.
Frimpong is loving life at Bayer Leverkusen, but his fantasy transfer is definitely Chelsea as he has followed the club since he was young. The fullback stated that he grew up watching Didier Drogba and Chelsea alongside his uncle.Drogba was the main reason behind his keen interest in Chelsea.
Dutch star Frimpong would be hoping that he can secure a move from Leverkusen to Chelsea just like German international Kai Havertz did at the start of last season when he completed a £71m transfer to Stamford Bridge.