Didier Drogba is the latest Premier League star to move across the Atlantic and for a MLS outfit. He has joined in the likes of Steven Gerrard and Frank Lampard, who recently made a similar trip.
While Gerrard and Lampard will be playing for LA Galaxy and New York City FC respectively, Drogba will be representing Montréal Impact as one of the club's designated players. This means that the striker is not bound by the wage cap that is present in the MLS. Montréal had to trade allocation money with Chicago Fire in order to make this transfer possible.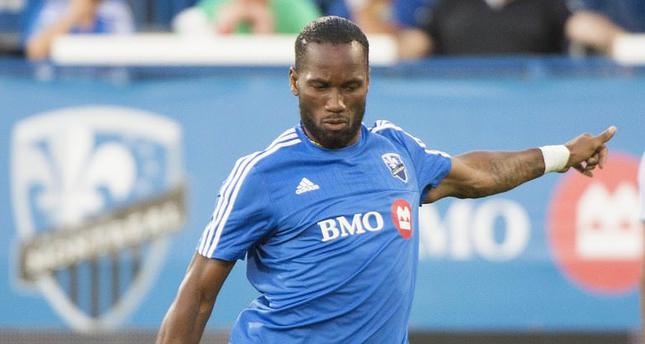 Upon arriving, Drogba has been treated like a superstar but he insisted that he would not be going into the dressing room with this mentality. He says that he wants to provide the winning experienced that he has gained from his time at Chelsea to the current Montréal players.
Drogba is regarded as one of the finest African players to have played in the Premier league, and is top of the goal-scorer betting with StanJames. The 37-year-old returned to Stamford Bridge for a second spell last season. In doing so, he was able to add to his large trophy collection once more by winning the Premier League and the League Cup.
"I'm not here to change the way players play or the system — that's up to the coach. I think what I can bring is a mentality. I came here to win. Believe me, if I wasn't able to do that I wouldn't be here. And the Impact, I saw a few of their [CONCACAF] Champions League matches where the team had a great run, with the help of their fans. That's the kind of experience I want to have here. I like challenges. I wasn't a superstar before I joined big teams like Marseille and Chelsea and the others so I know how it feels," said Drogba.