It remains unknown if Chelsea legend Didier Drogba would go the Steven Gerrard route of retiring from professional football in the following weeks.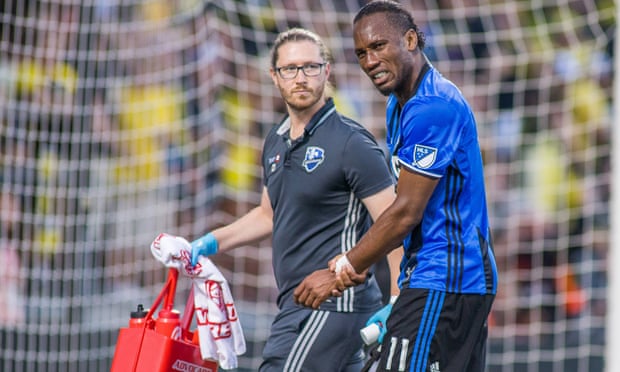 The former Premier League player has confirmed that he would exit Montreal Impact at the end of the season, but he has remained mum on his next plans.
"Everyone knows it was my last game here. Now let's focus on the semi-final," the Ivorian said after Tuesday's first leg semi final clash with Toronto FC. After the revelation, Impact posted a video that shows Drogba's highlight on their official Twitter account, adding: "Merci, Didier" which is an acknowledgement that the player must have given official notification to end his stay at the club.
Gerrard recently revealed that he would be retiring from football at the end of the season. The Liverpool star is believed would go into coaching after a brief break. He admitted to meeting with Milton Keynes' management over a possible coaching role that he turned down. The player is expected to take up a coaching role at Anfield with time.

Drogba earlier said he would like to continue even if he ends his career with Montreal Impact at the end of the season. He said everything was still open. It is unclear if he would want to remain in the MLS but he would not be short of offers if he wants to. Drogba has played in France, England, Turkey, China and America. Not much places would interest the 38-year old if he wants another experience before he retires.
There are reports that the two-time former Blues striker might take up a coaching role at Stamford Bridge when he retires but for now the player keeps his plans private.